REMINDER: Kennedy Catholic High School's Arts and Crafts Fair will be held this Saturday, Dec. 5, from 9 a.m. – 4 p.m.
Please join your Kennedy Catholic High School neighbors as they present their annual Arts and Crafts Fair.
Enjoy holiday music, raffles and a delicious lunch.
Shop from over 140 high quality vendors and artists presenting unique and one-of-a-kind items, a Holiday Bake Sale and more.
This festive event is one not to be missed!
John F. Kennedy Catholic High School Gymnasium and Cafeteria, 140 South 140th St. Burien, WA 98168 (206) 246-0500
[EDITOR'S NOTE: This column by Earl Gipson is a view of SeaTac city government. It does not necessarily reflect the views of The SeaTac Blog nor its staff. We are seeking additional regular columnists to reflect different opinions and views of SeaTac residents. Those interested can e-mail us at editor@seatacblog.com.]
by Earl Gipson
Gregerson tries to pass off manners code as new Code of Ethics
Apparently outgoing un-elected Mayor Gregerson doesn't even recognize a Code of Ethics when she sees one.
Below is the turkey code she suggested to the Council at the Tuesday the 24th's Study Session. This placard with this material on it has been sitting next to the Councilmembers places on the dais since 2011.
It is missing a listing for naptime.
Listen to and show respect for the views of all members
Criticize ideas, not people
Avoid side conversations
Resolve conflicts constructively
Always strive for "win-win" solutions
Respect confidentiality
Settle disagreements or problems with group members inside the group, when appropriate
Every member is responsible for the team's success and progress, so participate in discussions and decision-making
Make input relevant and not redundant
Neighboring Tukwila's Code of Ethics for employees here and their Code of Ethics for Electeds here. Lots of examples from the Municipal Research and Service Center (MRSC) here. These examples are true Codes of Ethics with consequences for breaking them.
My communication (emails/public comment) with the city calling for a code of ethics date back to September 2010. Glad the majority Council got right on it.
Outgoing un-elected Mayor Gregerson stated she was waiting till after the 2015 election to bring this up. Understandable. She damn sure wasn't going to bring up ethics if it was going to apply to her. If a real Code of Ethics touched some of our current Councilmembers it would burn them like acid. Some can't even read the "mind your manners "code staring at them on the dais.
Public Comment on Councilmember Campbell's travel to DC less than supportive
Blasting Gregerson's "Code"and/or Campbell's travel in the Council Meeting were Citizens, Joel Wachtel, Vicki Lockwood, Doug Hill, and Roger Kadeg.
Councilmember Kathryn Campbell wants to go to a mayor's conference in Washington D.C. on our dime. It was pointed out in public comment that she is not a mayor appointed or otherwise and she should pay for it herself if she wants to go.
Campbell replied that she needs to get out more, loves travel, and airline food and we need to pay for it. The airlines politely requested we keep her off their jets and asked if she really was a Councilmember. It was suggested she be put on the No Fly list for being generally obnoxious.
Made that up.
Remember this column is supposed to be reasonably funny so I take liberties.
Insulting the citizens again, the Council approved CM Campbell's travel in a 4-3 Vote. CM's Tony Anderson (phoning in from DC), Ladenburg, Campbell, and Gregerson voting yes and Councilmembers Fernald, Bush, and Terry Anderson voting no. Groans from the audience and blank stares from the Council followed (and a quiet microphone from Waldo).
As far as Gregerson's "Code of Ethics", the citizens commenting thought it was as much a joke as I did. Un-elected Mayor Gregerson felt after lying about cleaning up North SeaTac Park all by herself, another pile on her imaginary resume wouldn't hurt her re-election bid to the Legislature in 2016. Look for those glossy campaign mailings next year. (See. That's funny, right?)
The Kingen v SeaTac trial continues
The Kingen trial is about the SeaTac acquisition of the SeaTac Center in 2009 and the Kingens are suing the City for $18 million in damages.
I have been in attendance at the trial and lets just say for now it has the appearance of an ugly transaction with some very ugly circumstances. Former City Manager Craig Ward has been testifying and under questioning somehow thought he resigned. He was in fact suspended then fired (here).
In yet another irony a juror asked if the City of SeaTac had a Code of Ethics. Sitting in the gallery, I almost gagged.
The trial is scheduled to go thought Dec. 17.
Burien's own Dan the Sausageman wants all our Readers to know that – instead of nerding out and clicking "Buy Now" from corporate websites during Cyber Monday – you should SHOP LOCAL and order LOCAL SAUSAGE for the holidays!
That's right – we're declaring this "Cyber Sausage Week"!
All sorts of Giftboxes and other goodies for the holidays are available here:
And if you order now, you can get a jar of FREE Mustard…AND…pick your order up for FREE at the Tin Room!
Dan has a long history in the B-Town area, having started out selling meat products over 25 years ago from his old Dodge Dart, driving from Burien down 99 through Kent, Algona, Federal Way, Fife, Tacoma,  and everywhere else in-between and back, stopping at car dealerships, stores and wherever he could find to peddle his 'Dan the Sausageman' meats.
Now of course he also owns and runs the Tin Room Bar & Theater, the hippest spot in Burien!
You can also pick your gift boxes up locally at The Tin Room Bar, located at 923 SW 152nd Street in Olde Burien.
And just for ol' times' sake, here's a viral 'Dan the Sausageman' video from 2008: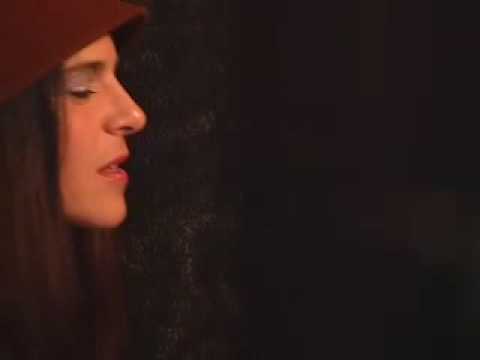 (NOTE: The offer of a free shot glass is no longer available; however, you can get a FREE jar of Mustard, so what are you waiting for? Order now at danthesauageman.com!)
by Jack Mayne
After being told by citizen financial watchdog Vicki Lockwood that SeaTac taxpayers paid "more than a quarter of a million dollars on conference attendance" in 2015, the SeaTac City Council approved another $200 for a member to go to a session in December for mayors in Washington D.C.
The Council also turned back a proposal by outgoing Mayor Mia Gregerson to simply rename its "Council Code of Commitment" to be a "Council Code of Ethics." She said she was suggesting the change just a month before four newly elected Council members will form a new majority in January. Gregerson said it was a chance to get a long held public request started by the current majority. Members decided to let that wait for the new Council in 2016.
Fines of $50 for limousine drivers and other for-hire vehicle operators who park in neighborhoods, often blocking residents and even causing some concern about citizen's safety were set to be given final approval at the Dec. 8 SeaTac City Council meeting.
Another city paid trip?
Resident Joel Wachtel said during public comment time at the SeaTac Council session Tuesday night (Nov. 24) that the agenda had "a request for money to fly to Washington DC to attend a one day workshop intended for mayors."
"It is not the sum of money requested that is the issue, but rather that the person requesting the money to go to the mayors meeting is, in fact, not a mayor – neither elected nor appointed."
"This Council person acts like a part of her job description is to travel throughout the United States to accumulate various tidbits of information that, frankly, do not help the city with its budget issues which are paramount to the taxpayer."
Councilmember Kathryn Campbell came under some criticism earlier in the year when she attended a city paid seminar on the salmon fishery.
Since Campbell is not a mayor the city should not pay for this trip, Wachtel said.
"If she wants to go, she should pay for it herself," Wachtel said.
Then Lockwood said she wanted to know what the requested trip had to do with the business of SeaTac.
"This conference has nothing to do with our business," she said. The $200 doesn't matter but "it does matter to me that one of our Councilmembers made herself a charity case so that somebody else is going to foot most of the bill."
The councilmember at issue is Kathryn Campbell, who said the purpose of the trip and the conference "is, in fact, a burning issue," she said because the subject of the conference is taking money that once went to cities and preempting it for its budget, and some worry about the state taking away city powers.
"Pretty soon cities will have no power to make any decisions," Campbell said.
She said outgoing Mayor Gregerson couldn't go and she offered to go, adding she called the conference organizers who agreed to pay all expenses except for about $200.
Campbell also responded to criticisms that she goes on too many trips.
"I think it is important for people on this Council to get outside the city and bring back what we learned to the city," she said, adding she was going to tell the mayors at the conference "how it is working out for us to have this $15 (minimum) wage."
Finally, Campbell said she knows of others who have not attended conferences that saved "a great deal more than $200 so since it is not going to impede our travel budget in any way, it is an opportunity for the city to be represented at the conference."
Start cutting now
Fernald said the conference organizers realized cities are stretched so it is paying for many of the attendees' expenses, if necessary.
But she said that organizers of the workshop said all the information at the session would be online and that future sessions could be online as a Webinar (Internet Web Seminar).
"Based on all of that, I'm thinking this isn't a necessary thing and I would like to try and get some faith restored with the citizens … and start with this one," she said.
The money is available in the budget, said City Manager Todd Cutts, and would revert back to the city general fund if not spent.
Nevertheless, the Council in a voice vote approved the $200 for Campbell's trip.
'Not a Code of Ethics'
Resident and SeaTac Blog columnist Earl Gipson objected to a measure on the agenda sponsored by Mayor Gregerson that would rename a present Council guideline as an ethics policy.
The proposed document does not specify any type of ethical behavior but the nine points are more about group manners, such as "listen to and show respect for the views of all members," "criticize ideas, not people," "resolve conflicts constructively," and "always strive for 'win-win' solutions, amongst others," and "respect confidentiality."
The proposal was marked as having been "initiated by the Mayor, and staff does not have a recommendation."
Gipson said the proposal does not "deal with bribes or anything like that that you would expect to find in a code of conduct. I am sorry, this is not a code of ethics."
Gregerson said her reason for the change was to establish a base line for an ethics code. She said her intent was to wait until after the election campaign, then begin the process for a citizen requested ethics code.
Later, during public comments before the regular Council meeting, resident Joel Wachtel said the apparent genesis was from a meeting four years earlier, "two full election cycles since that retreat. He said he looked up the Seattle city code of ethics.
"Unlike the platitudes contained on the SeaTac placard, the Seattle Code of Ethics sets forth significant structure, including prohibited conduct, prohibited conduct after leaving the city complaints and investigation and hearing enforcement.
"Clearly the Seattle version is a real code of ethics that is meant to insure that the behavior of the City Council rise to the standard required for a functional city government."
Wachtel said the effort by Gregerson "is too little, too late and is an insult to the taxpayers of SeaTac … and actions like this led to the mandate of the recent elections."
The "Code of Commitment" has more to do with good manners and not ethics, said Councilmember Campbell.
Councilmember Dave Bush said, "I agree with Earl (Gipson) that we should have one … we don't need pages and pages, it needs to be concise."
Fernald said she has done a lot of research and found codes the city could use as a template, from Lynnwood, Richland, Bremerton and Tacoma.
Councilmember Barry Ladenburg said with "a great number of new Councilmembers coming in" maybe the issue could wait for their arrival and Deputy Mayor Tony Anderson agreed the issue should be held until the new members are seated in January.
Banning 'for hire' parking
For some time the city has been receiving neighborhood complaints about limousines and other for-hire vehicles parking in neighborhoods, blocking driveways and leading to some complaints of churlish behavior, even "potential hostile interactions," said Julia Yoon, assistant city attorney.
The agenda item said police and the City Manager's office "have received several inquiries and complaints from the public of various on-street parking violations and problems in the city related to for-hire vehicles parking on the public right-of-way in residential areas while awaiting patronage," and this lead to "problems such as loitering in front of single family residences, limited parking, and excessive litter."
So the city devised an ordinance that makes it illegal for the "operator of a for-hire vehicle to stop, stand, or park such vehicle upon any street or public right-of-way at any place other than designated for-hire or taxicab stand while awaiting employment or patronage."
Drivers of the vehicles would be fined $50 for each offense and both Councilmembers Pam Fernald and Dave Bush suggested escalating fines for repeat violators. Yoon said she would research escalating fines and return later before Council takes action on the ordinance on Dec. 8.
City Manager Cutts said the Port of Seattle would be at a January Council session to discuss increasing impact of the expanding airport and such things as parking impacts from Port employees as well as for-hire vehicles.
Surveillance cameras
The security cameras at City Hall and the SeaTac Community Center are more than 15 years old and several of them are broken and not working and the city has a budget item of $75,000 to replace the analog system with a modern digital system, said Kit Ledbetter, parks and recreation director. The matter was put on the consent agenda for final passage at the Dec. 8 session.
Please spare the time to attend a Blood Drive at Prince of Peace Lutheran Church on Monday, Nov. 30.
"There will be no blood center teams visiting locations to collect blood on Thanksgiving Day, so we need all the help we can get either side of the holiday!"
Donors ensured an ample supply of blood for a 32 year old female at Evergreen Hospital who needed 24 units due to complications during the delivery of her baby twins last Friday.
Please help ensure adequate blood levels are available for patients during the holiday season!
WHEN: Monday, November 30th 2015; 12:30 pm to 6:30 pm (closed 2:30 pm to 3:30 pm)

WHERE: Prince of Peace Lutheran Fellowship Hall, 19030 8th Ave. S. SeaTac WA 98148

This is a WALK-IN blood drive – No appointment necessary.
'Can't Stop Smackin' – located in the Normandy Park Towne Center and opening soon – is looking to hire Servers.
This new business is a "Southern inspired restaurant with a Pacific Northwest kick."
Must be able to work weekends and nights and must be at least 21-years old.
SERVERS
They are looking to hire Servers that must have a Washington State MAST permit and Food Workers card:
Must be clean, friendly and customer service oriented.
All employees must have reliable transportation.
The restaurant will be open 7-days a week from 11 a.m. – 9 p.m.
Resumes are to be submitted to css@stopsmackin.com.
Here's more info on this new business from their website:
Tommy Walker turned his love of cooking southern cuisine into Can't Stop Smackin', a Southern Inspired restaurant with a Pacific Northwest kick. Having owned a restaurant in the past, Tommy with the help of his wife continued to create fantastic barbeque, fried seafood and chicken, awesome sauces, out of this world sides and don't forget the delicious desserts.

Specializing in the art of smoked foods Can't Stop Smackin' prides itself on doing things the right way in the tradition of its southern heritage – slow and low to ensure a deep and complex smoke flavor. No sauces are added at any time during the cooking process, but feel free to experiment with our two gourmet sauces with a distinctly Pacific Northwest Style – mildly sweet with a gentle kick (our Mild sauce) or a slow rising heat that allows you to taste the food first (our Hot Sauce).

The fried seafood and chicken is lightly battered and fried to perfection so that you can taste the tender meat. Definitely not the heavy greased filled batter that leaves you unsatisfied.

The menu is a fresh homemade take on southern food classics turning old favorites into Can't Stop Smackin' originals. Everything is made daily using fresh ingredients and the highest quality products.

Located in Normandy Park, Washington come taste our barbeque and seafood. We guarantee you will not be able to stop smackin!

A truly great barbecue sauce shouldn't require a call to the paramedics each time you open the lid. That's why we created Can't Stop Smackin' barbeque – a gourmet sauce with a distinctly Pacific Northwest Style – mildly sweet with a gentle kick (Our Mild sauce) or a slow rising heat that allows you to taste the food first (Our Hot Sauce). If you want to enhance – not combust – your beef, chicken or pork, try a jar of Can't Stop Smackin'. And, it's not just for barbecue – it also makes a fantastic marinade and it's even great as a dip for fried fish, french fries and fried chicken. You will discover a whole new definition of barbeque sauce when you try Can't Stop Smackin'.

And look for our new Creole Seasoning and Bar B Que rub.
Sound Transit announced that crews will soon install curbs, gutters, and sidewalks along the south side of S. 200th Street between 26th Ave S. and International Boulevard. 
Sound Transit will then switch traffic along S. 200th Street to begin working on the north side of the road. At least one lane of traffic in each direction will be maintained through this area.
Crews will also begin building a new culvert over Des Moines Creek at S. 200th Street. This work will require a full roadway closure of S. 200th Street at the creek. A notice will be distributed to announce the dates, times, detours, and other information about this work. Electronic variable message signs will provide up-to-date closure information.
Once the north side of S. 200th Street is complete, Sound Transit will pave and stripe the road, as well as install new traffic signals, lighting, crosswalks, and signage.
Please see Sound Transit's Construction Alert for more information and a thank you to affected businesses.
Celebrate the beginning of the holiday season with your friends and community at a Tree Lighting starting at 5 p.m. on Thursday, Dec. 3.
The event will take place at the SeaTac Community Center, located at 13735 24th Ave. S.
Holiday Crafts for Kids ~ 5:00-6:15 p.m.
Take your child's picture with Santa ~ 5:30 p.m.
Festive Entertainment ~ 5:30 p.m.
Lighting of the Christmas Tree! ~ 7:00 p.m.
Refreshments!
For more info, call SeaTac Parks & Recreation at (206) 973-4680.
Here's episode #29 of our SoKing News Podcast Weekly Recap, which is sponsored by a generous grant from J-Lab's Encore Media Entrepreneurs program, supported with funding from the Ethics and Excellence in Journalism Foundation and the Nicholas B. Ottaway Foundation:
Weekly Recap for Nov. 20, 2015: Valley Cities concedes, will move mental health facility from Des Moines to Kent; oil spill-tainted birds cleaned & released in White Center; Redondo boardwalk to be renovated; Jack Mayne Commentary; Puget Sound Weather Geek says snow may be in forecast & more…
Please subscribe to our Podcast, hear previous episodes and rate us on iTunes here!
From our sister site The Normandy Park Blog:
by Jack Mayne
Citizens of this small city on the shores of Puget Sound have taken the extraordinary step of going to an Internet fundraising website to raise $276,000 to save the jobs of two city police officers and a records clerk.
The police positions have come under the knife after city voters rejected on Nov. 3 a proposal to raise the lid on the amount the city could collect in property taxes.
The Gofundme website – https://www.gofundme.com/supportnppolice – went online officially on Thursday and, as of midday on Friday, the site reported $4,441 collected from 11 people in four days.
Is it even possible?
Campaign manager Stuart Jenner was asked how the police retention supporters could pull off a campaign during the holiday season in a city with 6,600, and how people can contribute $276,000 right after voters of the city rejected an increase in their tax levy lid that would have covered the earlier proposed budget that included the police jobs.
"How can we not give it a try?" Jenner said.
Read the full story here.