Mike Condon told The SeaTac Blog Sunday morning (Feb. 7) that he has sold his 'Mike's Community Cup' coffee shop to "a local SeaTac resident."
Located at 16260 Military Road S., Condon founded the java joint in 2008, and has been serving up coffee along with helping the local community ever since.
"This pervasive spirit of service has allowed our company to donate over $10,000 to community organizations and we continue to partner in new ways to benefit the SeaTac community," a note on their website says. "The reason we named it Community Cup was that we wanted to make an impact by helping people in the community."
In addition to helping out, Mike has won some awards:
2014 Independent We Stand, National Small Business of the year!
2013-2014 Tyee H.S. Community service award
2009-2010-2011 Named Top 10 Coffee Shops in Best of Western Washington
So what's in store for him now?
"I'm looking at semi-retiring, moving to Coeur D' Alene and roasting coffee," Mike told us.
The new owner is a SeaTac resident named Jason Markham.
Here's a note Mike sent to us:
We would like to thank all in the community, that appreciated a true Italiano Espresso and fresh Alki Bakery Pastries. We are sad and happy to announce we have sold Mike's Community Cup to a local SeaTac resident. During our time in SeaTac we have made one thing clear – we were here to make improvements in the community, our business was involved in making children's dreams come through, and with thanks to our caring customers we have been able to help local schools with over 50,000 school supplies to help children in need, Tyee band play in Washington D.C., Tyee D.E.C.A to Orlando, Tyee Baseball team, Tyee Cross Country team, Foster weight room floor repair, full Thanksgiving dinners to local families, over 500 toys for Toys for Tots, filling Christmas stockings for homeless veterans…

What else? Helping local families of children with cancer, Susan G. Komen Foundation for Breast cancer, sponsoring youth soccer teams, youth baseball teams, we have been blessed to be honored with Highline Schools Foundation's Community Service award, Fight Against Domestic Violence award, 3 times Top 10 best in Western Washington Coffee shop, and National Small Business of the year in 2014.

I have been very vocal in local politics, due to the fact that I am a strong advocate for small business nationwide, when you choose a small business you make a choice to strengthen your local community. So love us or hate us, you know we have left a mark on the community…please support the new owner and know, just because other coffee shops may have been here longer, know that they have not made a difference we have, in 8 years we have for as long as they have been here. The new owner has the same vision we have, making a difference in SeaTac – do you??

We would like to Thank all of our great customers that helped us make a impact in the community, and for those that did not support us, you may have your reasons, but think, how much stronger could your community be if you did??

Thank You all,
God Bless,
Mike Condon
Robbins & Co. is looking to hire an Office Assistant at their Burien office:
Compensation: Starting at $16-$18 DOE
Employment type: full-time
Office assistant needed for small family-owned construction company that has been in business since 1952 and is located in Burien.
Join our happy team of 30 employees.
Hours are 8:00 am to 5:00 pm, Monday through Friday.
We offer a competitive salary and complete benefits.
Our company has a very low turnover rate.
We are looking for an applicant with the following skills and mindset:
Proficient in Microsoft Excel and Word
Good proofreading skills
Pays attention to detail and accuracy
Works independently and takes initiative to stay busy
Thrives in a small office environment and wears several hats
Answers phones and communicates in a friendly manner while working in a hectic and busy environment
Must be an optimistic, independent thinker who wants to be a "team" player
Knowledge of double entry accounting, ACT sales management software, payroll and job costing is a plus but we are willing to train the right person.
Please no phone calls.
You may respond by sending a resume and cover letter. In your cover letter, please explain:
Why you would thrive in a small office environment with a family owned business
A time when you learned a new skill or job function effectively
A time when you effectively multi-tasked in a busy environment
A time when you spoke to an upset customer and helped them recover with a satisfied experience
Please send resume to info@robbinsandco.com
THANK YOU!
STB Real Estate Sponsor Berkshire Hathaway Home Services Northwest's Open House – set for this SATURDAY, Feb. 6 – is a spacious, bright and welcoming 5-bedroom home with plenty of space!
Smart design with 4 bedrooms up AND office/den – or 5th bedroom – and bath on main floor.
Abundant parking with attached 2-car garage, detached shop/garage with space for additional room to be finished off.
Huge master bedroom with double closets and master bath.
Large lot with side driveway to rear garage for possible RV parking…all this and excellent access for commuters via freeways or light rail.
Here are some pics (click images to see larger versions/slideshow):
Here are the details:
WHAT: Berkshire Hathaway HomeServices Northwest Open House
WHEN: SATURDAY, Feb. 5, from 10 a.m. – 2 p.m.
WHERE: 2625 S 150 St, SeaTac 98188 (MAP)
INFO:
List Price: $419,999
MLS Number: 890408
Bedrooms: 5
Bathrooms: 2.75
Year Built: 2013
Approximate House SqFt: 2,350
Lot Square Footage: 7,410
Site Features:
Bath Off Master
Hardwood Floors
Outbuildings
RV Parking
Click here to see the full, detailed listing.
Click here to view all of Berkshire Hathaway's Open Houses, and click here to "Like" them on Facebook.
The SeaTac City Council Retreat will be held this Friday, Fb. 5, from 9 a.m. – 5 p.m. a City Hall.
This is a public meeting, open to all.
SeaTac City Hall Council Chambers Rm 105
4800 South 188th Street
SeaTac, Washington 98188
by Jack Mayne
The man who asked SeaTac, Des Moines and Burien – and most other cities in the state – for every single public record they had, dropped his request all of a sudden via email on Monday, Feb. 1.
Tim Clemans told the cities of Des Moines and Burien that he was withdrawing his demand by email.
His email to Burien was somewhat cryptic:
"Decided requesting records is a waste of time for the most point (sic). Most of my request cancelled. Focusing my efforts on coding at Washington COG."
The reference to "Washington COG" is an apparent reference to the Washington Coalition for Open Government, a Seattle-based non-profit that says it "advocates for the people's right to access government information."
Everybody's records
In December, the Des Moines City Council was told Clemans demanded release of all public records of the city – and of all 39 cities in King County – because it would be "significantly better" if all public business was online.
"Essentially what he has asked for is every single record – paper record, electronic record, emails, meta data, text messages, everything," City Manager Tony Piasecki said at the time, adding "of course that is hundreds of thousands of documents, thousands and thousands of hours of staff time retrieving them."
In December, Clemans said in an email to this reporter that government "will be significantly better when virtually everything about it is online especially when the time from an action to time of disclosure is very short."
Clemens did not respond to an email Monday night (Feb. 1) asking for his reasons for quitting his requests of records.
Why do this?
"People simply do better when watched," wrote Clemans last year. "The free open source software I'm developing will allow people to get alerts about new information for a particular search. For example if you are a homeowner concerned about violent crime in your neighborhood in the near future you'll be able to get any violent crime data within your set radius in your inbox.
"For journalists and activists their queries will be much more involved like say 'immediately tell me when a manager is accused of misconduct'".
Clemans added, "There's a lot of work to be done.
"Installment number one is focused on getting the basic information detailed profiles about government employees."
Worked for Seattle Police
After earlier demands of records from Seattle Police, he ended up being hired by the department only to be fired soon after.
The Stranger newspaper last Oct. 29 had a story about Clemens departure from Seattle's employ.
"Tim Clemans, the award-winning programmer who bombarded the Seattle Police Department with public disclosure requests until it took the unusual step of hiring him resigned today — the culmination of months of mounting tensions between him and the department. 'I'm really just fed up at this point,'" Clemens said according to The Stranger.
Apparently tensions began in August when Clemens said he had "created a computer program that helps 911 dispatchers do their jobs more efficiently by highlighting the most serious calls."
But the weekly newspaper said here was a dispute with a Seattle Police captain, who demanded changes to that system had to "go through him and Clemens, says the Stranger story, "admits that when that happened, he 'blew up,' yelling and cursing the captain … and was escorted out of the building and hasn't been allowed back to SPD headquarters since then."
Clemens in the Stranger story said, "I'm going to PDR (public disclosure request) the shit out of you."
The White House cited Highline Public Schools as a leader in computer science education, as President Obama announced in his weekly address a $4 billion plan to give all students across the country the opportunity to learn computer science.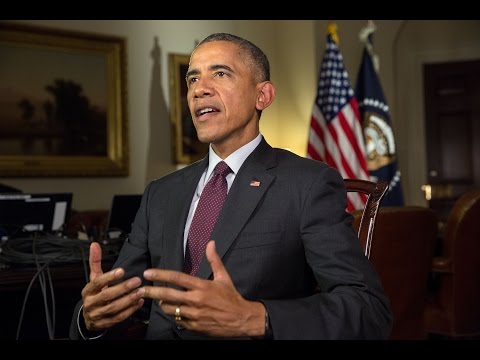 [NOTE: The President did *not* mention Highline in his video address above; the district is included in the document]
Highline was one of 25 school districts in the nation praised for their commitment to supporting the President's vision of expanded computer science curricula for K-12 students (download PDF here).
"I appreciate the President's commitment to expanding computer science in schools," said Susan Enfield, Highline Superintendent. "In Highline, we are proud be preparing all our students to graduate tech-savvy and tech-literate."
In his weekly radio address, President Obama announced he will ask Congress to provide funding over the next three years for computer science learning in elementary, middle, and high schools "In the new economy, computer science isn't an optional skill – it's a basic skill, right along with the three 'Rs.' … Yet right now, only about a quarter of our K through 12 schools offer computer science," said Obama.
Highline offers computer sciences on all its high school campuses, including several new computer programming classes and Advanced Placement Computer Science Principles. Highline is also expanding computer science offerings to the middle school level. Pacific Middle School was the only school in Washington to receive a $10,000 grant from Code.org to buy technology to support computer science learning in the classroom. This year the district held its first ever hackathon for girls to practice computer coding and explore a computer science career.
See President Obama's Computer Science For All Initiative and Fact Sheet for more information.
[EDITOR'S NOTE: This column by Earl Gipson is a view of SeaTac city government. It does not necessarily reflect the views of The SeaTac Blog nor its staff. We are seeking additional regular columnists to reflect different opinions and views of SeaTac residents. Those interested can e-mail us at editor@seatacblog.com.]
by Earl Gipson
The Kingen V SeaTac Verdict
The jury verdict days the City must pay the Kingens $9.6 million and the Kingens must pay the City $257,000.
The trial was so complicated with 800 exhibits so I am going to have to write about this as a narrative. A parable, if you will. I sat through the whole thing (seven-plus weeks) with 90 hours of testimony. It is still complicated. Well here goes:
You (the City) and uncle Benny (Kingens) decide to take an excursion on uncle Benny's yacht (SeaTac Center). You really love uncle Benny's yacht but think he is a terrible yachtsman. He suggests a nice three hour tour but you keep asking him if we can just see one more place. On your excursion the seas become very choppy and uncle Benny is thrown overboard. With some quick thinking on your part you direct the cabin boys (City Staff) to find a cinder block. The cabin boys knows what the cinder block is for but look the other way.
Now uncle Benny is fighting for his life. The seas (recession) are getting rougher, but instead of the life ring you throw him the cinder block since you have a good chance of inheriting the yacht or getting quite the discount from the estate. Uncle Benny sinks and your plan is working perfectly.
Uncle Benny, although presumed dead, resurfaces and would like his yacht back. You chuckle. Uncle Benny knew what had happened and having receiving the cinder block knew your intent. Meanwhile, you purchased the yacht from the estate through a third party you had set up and there's not a damn thing he can do (or, so you think!). Uncle Benny sues you in court (he wanted to shoot your crooked ass) but in court at least he has the chance to recover part of the yacht's value. You claim the yacht leaked and needed maintenance (grasping at straws, but what the hell).
The jury sees what has happened but can't charge you with attempted murder. But it can and does award Benny a portion of the yachts value ($9.6 million). Yes, the yacht leaked a bit so uncle Benny has to provide you a dingy ($257K). Both sides claim victory and the relatives (Citizens of SeaTac) are in disbelief this actually happened. Meanwhile the yacht sits in the harbor collecting barnacles and most of the cabin boys have fled.
Quote of the trial: When Councilmember Tony Anderson was asked under cross-examination by Kingen Attorney Brad Anderson "Did the city do anything wrong?" Mr. Anderson pondered for a minute or so and then said "No." Keep in mind the Councilmember sat through the same trial I, and the jury did.
Morals of this story: The City of SeaTac needs a Code of Ethics so badly it hurts. At least one of the perps of the city would have something to read for moral guidance in how to treat others. With enough time, perseverance, and money (if they don't drain you) you can fight City Hall.
Light Rail an expensive amusement park ride …..
At the Regular Council Meeting (02/26/16), The Council and audience got an earful about Light Rail and the huge amount of money spent (and asking for more) for little or no return on investment.
In public comment the Honor system of paying fares was identified as a joke. SeaTac Citizen JoAnn Hill, a frequent rider of the light rail, commented on the systematic avoidance by individuals of paying fares and easy ways to track the fare enforcers and keep away from them. She and previous commenter Joel Wachtel suggested turnstiles as a proven method of collection and a physical barrier to fare theft.
Per the presentation by CETA (Coalition for Effective Transportation Alternatives) by Maggie Fimia (former King County Councilmember and former proponent of light rail) and John Niles, projections of ridership, costs, and effectiveness of the Light Rail System seem to be a subversive lie to taxpayers and funded by contractors and those benefiting from political contributions/campaigns by same. Our bus system is a far more flexible and cost effective method of moving large amounts of commuters where light rail provides a solution to absolutely nothing but keeping the huddled masses huddled along the system (my opinion) and emptying our pocketbooks.
It was also implied in the presentation that our transportation agencies are causing auto congestion by design to increase the use and justify the expense of light rail, which will never meet expectations of ridership or achieve cost recovery.
Failure/ineffectiveness of light rail systems throughout the country is easily searchable and the only place where it works is in an amusement park and they make sure fares/tickets are paid or included in their admission fees.
The CETA Council presentation data can be found here.
A Hero
Also at the Council Meeting (01/26/16), SeaTac Police Chief Lisa Mulligan presented Tien Vu with King County Sheriffs Commander's Award.
On December 17th 2015 Mr. Tien Vu, while driving through the Safeway on Military Road in SeaTac, Vu responded to screams and observed a woman being pulled into the bushes to be robbed or worse. He stopped his car and honked his horn. When that was ineffective, he got out of his vehicle and the perp turned on him and chased him around his car. This stopped when Mr. Vu grabbed his cell and called 911.
The perp ran away but everyone was safe. Mr. Vu's young age belies his courage. The standing ovation he got from the Council meeting attendees is telling in how we all feel about this young man. The best to Mr. Tien Vu and his family's moral guidance. And yes you are a hero.
STB Real Estate Sponsor Berkshire Hathaway Home Services Northwest's Open House – set for both this Saturday, Jan. 30 and Sunday, Jan. 31 – is a lovely contemporary 5-bedroom Normandy Park home with plenty of space!
It's got a large kitchen with eating space, and the master bedroom on main floor has an updated 5-piece bath.
Large bonus room off master bedroom is great for a workout/yoga studio, with access from the lower level as well.
Lower level has 4 large bedrooms, 2 full baths and a huge rec room with access to the backyard.
Deck is full length of the home, and it's also got additional parking for an RV/boat, along with a fenced yard.
Separate entrance which is perfect for a Mother-In-Law.
Flat lot with partial Sound view.
Here are some pics (click images to see larger versions/slideshow):
Here are the details:
WHAT: Berkshire Hathaway HomeServices Northwest Open House
WHEN: Saturday, Jan. 30: Noon–3 p.m., and Sunday, Jan. 31, from 1 – 4 p.m.
WHERE: 18809 6th Ave SW, Normandy Park, WA 98166 (MAP)
INFO:
List Price: $749,900
MLS Number: 887278
Bedrooms: 5
Bathrooms: 3.5
Year Built: 1983
Approximate House SqFt: 4,400
Lot Square Footage: 16,923
Site Features:
Wet Bar
Bath Off Master
Ceiling Fan(s)
Dble Pane/Strm Windw
Dining Room
Skylights
Vaulted Ceilings
Pantry
Walk-in Closet
Click here to see the full, detailed listing.
Click here to view all of Berkshire Hathaway's Open Houses, and click here to "Like" them on Facebook.
Volunteers are needed for a Blood Drive on Monday, Feb. 1 at Prince of Peace Lutheran Church:
WHEN: Monday, February 1st 2016: 12:30 p.m. to 6:30 p.m. (closed 2:30 – 3:30 p.m.)

WHERE: Prince of Peace Lutheran, Fellowship Hall, 19030 8th Ave. S. SeaTac WA 98148

INFO: This is a WALK-IN blood drive. No appointment necessary
For more info:
by Jack Mayne
The SeaTac City Council approved by voice vote approval for Mayor Rick Forschler to sign a contract with Interim City Manager Donny Payne following his selection on Jan. 19.
Also approved was a return of Council committees but added that all such meetings be advertised to the public and open to citizens' attendance.
Council approved a letter from Forschler asking Sound Transit to provide more information about its proposed massive multi-billion dollar bond issue slated for the November ballot.
Can terminate anytime
At the Tuesday meeting (Jan. 25) the legislators decided Payne's salary will be $149,999 a year or $12,493 a month. That salary will be less than that paid to fired City Manager Todd Cutts and "less than some department directors, and is in line with city manager compensation at other comparable cities."
Councilmember Tony Anderson said he hoped Payne would be successful, but could not support the hiring "due to the process used," suggesting it was like none "I'd ever seen before. I've got to oppose it."
The contract was also opposed by Councilmember Kathryn Campbell "for the reasons Tony said" and also she opposed the fact it was a yearlong; she wanted a maximum of six months. She moved to change the length but it was voted down 4 to 3.
Although the term of the interim city manager's contract is a year, "the contract explicitly provides that the City Council may terminate the agreement at any time, with or without cause, and with or without notice. This gives the City Council maximum flexibility should the Council decide to terminate the services of Mr. Payne," said Mark Johnsen, senior assistant city attorney. Included in the agreement for Payne was a proviso that he would be attending a two-week tour with the Washington National Guard in June.
One year is too long
Councilmember Pam Fernald said she hoped that future negotiations for the permanent city manager would be in a better order but she would support Payne's contract because there is not enough votes on the Council to change the contracts. She had asked why a year for the interim contract, as she said others she has seen were "not very long" and a year seems "quite long".
Johnsen said there is no legal definition for an interim agreement and a year gives the Council time "we don't have to come back and re-address that," and the contract provides the Council can terminate it at any time.
Councilmember Kathryn Campbell agreed that a year was too long for an interim agreement and wanted to know why the Council was not permitted to interview others who had submitted requests for consideration as interim city manager.
Forschler said the one-year term "gives us the leeway to find the permanent city manager" and that there was no discussion of including others who might be interested the position.
"The Council indicated that we just interview the four that were here and that is what we did," the mayor said.
Campbell also suggested there also be a confidentiality clause in Payne's employment contract. Johnsen said that would be added to the final document.
The Council also amended the Council's administrative procedures by add "the four previous Council Standing Committees" on an as-needed basis and made the meetings of those committees subject to the state's open meetings act. The previous Council had changed the committee structure and exempted them from holding public sessions.
Questions for Sound Transit
Sound Transit asked for comments on its proposed multi-billion dollar bond issue expected to be on the ballot in November.
Forschler proposed a letter to the transit agency seeking additional information, which the Council later approved despite some misgivings.
"Projections from the Puget Sound Regional Council (PSRC), for build-out of 72 miles of light rail and doubling of bus service in 2040, at a cost of almost $80 billion, show transit ridership going from 3.1 percent of all trips to 4.3 percent," his letter said. "Traffic congestion on arterials would get worse and despite aggressive land-use assumptions for density around light rail stations, sprawl would continue. Certain corridors in and out of downtown Seattle during peak hour do show higher ridership, but as a regional plan our goal should be to attract new riders, not merely shift riders from busses to rail."
Then he noted that there are new technologies that "may be obsolete long before the bonds are repaid, and given the rapid growth of autonomous vehicle technology, we believe it is essential to ensure any further investments also support future technology trends."
The mayor's letter wanted to know such things as the "total number of trips taken in the region each day and how many will be in single occupancy cars, carpools, busses, light rail, and commuter rail." He also wanted to know how many new people will be riding buses and which highways would become toll roads.
Also, Forschler's letter ask for Sound Transit to tell what the average speed there will be for light rail and buses.
Finally, the letter approved by Council wanted to know how will the transit agency will "mitigate 'hide and ride' parking in the neighborhoods around light rail and commuter rail stations."
Outside experts
Independent transportation consultant John Niles and former King County Councilmember Maggie Fimia were invited by Forschler to comment on Sound Transit's request for an endorsement of their third bond issue the agency wants to have on the November ballot.
They suggested the cost of light rail transit and the potential use of it were not cost effective.
"Why do people keep voting for light rail?" Fimia asked. "We vote for it because it generates tremendous capital investment … which means lots of people are going to make lots of money."
She said Sound Transit has a large amount of money to work with and they "donate to a lot of campaigns." Fimia said they can't donate to their own campaign but the people who will benefit from the new facilities, contractors "will spend a million dollars on the campaign."
Sound Transit spends $35 million for public relations to get public support of the agency and its expansion, said Fimia, adding if it is such a great program, what is so much spent to get people to support it?
Niles said that except for San Francisco, Seattle area's current bus transit system – King County Metro and Sound Transit buses – does the best job of moving people in the western United States. With the potential of automated cars and other changes coming with new transportation possibilities, the world is going to change, maybe before Sound Transit get built out completely.
He said Sound Transit says congestion is going to get worse and it is the alternative solution.
Can't use for 14 years
Resident Joel Wachtel commented on the proposal earlier in the Council session and said he has done "a little research" on Sound Transit's proposal for a new construction body issue amounting to $15 billion for its ST3 expansion, extending the lines to West Seattle, Issaquah, Ballard, Everett and Tacoma by 2030.
The issue would ask homeowners to pay $150 per $100,000 of home assessed value, he said, so a home of $700,000 would mean an additional $730 a year on top of "the massive amount you're already giving them, more than $10,000 "for you family for something you wouldn't be able to ride for 14 years."
Angle Lake resident Jo Hill said she can't afford those added property taxes to pay for Sound Transit extensions. She told the Council she wondered at the costs being lost by the fare honor system and suggested that transit systems in other cities have the turnstile system to ensure people pay. She noted that groups of four "fare enforcers" check riders on occasion but wondered how much more could be brought in with fare turnstiles.
Good citizen Vu
Police Chief Lisa Mulligan presented the "Police Commander's Award to a Citizen" to Tien Vu, who interrupted a man attempting a robbery of a woman near the Military Road Safeway store.