Here's episode #49 of our SoKing News Podcast Weekly Recap, which is sponsored by a generous grant from J-Lab's Encore Media Entrepreneurs program, supported with funding from the Ethics and Excellence in Journalism Foundation, and the Nicholas B. Ottaway Foundation:
Weekly Recap for April 29–May 1, 2016: Huge drug bust nets 10 alleged dealers, heroin, meth, guns, $150,000 in cash, 9 cars & more; man fights house fire with garden hose, ends up in hospital; resident scolds SeaTac City Council to their faces; Normandy Park Police want new cars; City Light replacing old utility poles; Puget South Weather Geek forecast; Jack Mayne Commentary, 'The Final Take' & more…
To share this Podcast, press the Menu button above and elect 'Share'; you can also subscribe, hear previous episodes and rate us on iTunes here!
STB Real Estate Sponsor Berkshire Hathaway Home Services Northwest's Open House – set for this SUNDAY, May 1 – is a rare, 4-bedroom home in Burien's Hurstwood neighborhood, just steps above Seahurst Park.
Walk to the beach in moments from your new home, which has lots of privacy in a special park setting.
The home boasts an open floor plan, large master suite, private decks on both floors, and a beautiful yard with amazing raised bed gardens and fruit trees.
Come see this tranquil home this Sunday from 1-4 p.m., in one of the most sought-after locations in the South Sound.
Here are some pics (click images to see larger versions):
Here are the details:
WHAT: Berkshire Hathaway HomeServices Northwest Open House
WHEN: SUNDAY, May 1, from 1 – 4 p.m.
WHERE: 13915 15th Place SW, Burien, WA 98166 (MAP)
INFO:
List Price: $449,959
MLS Number: 925065
Bedrooms: 4
Bathrooms: 2.75
Year Built: 1966
Approximate House SqFt: 2,560
Lot Square Footage: 11,700
Site Features:
Cable TV
Deck
Outbuildings
Patio
RV Parking
Wet Bar
Bath Off Master
Dble Pane/Strm Windw
Dining Room
Vaulted Ceilings
Walk-in Close
Marketing Remarks:
Extremely Rare Opportunity!

Own one of the few homes in the Hurstwood neighborhood just steps above Seahurst Park in the Seahurst community. Walk to the beach in moments from your new home!

You will love the privacy in this special park setting.

The home boasts an open floor plan, large master suite, private decks on both floors, and beautiful yard with amazing raised bed gardens and fruit trees.

Come see this tranquil home in one of the most sought after locations in the South Sound.
Click here to see the full, detailed listing.
Click here to view all of Berkshire Hathaway's Open Houses, and click here to "Like" them on Facebook.
The Port of Seattle is throwing a party and neighbors are invited to celebrate Sea-Tac Airport's 40th anniversary of its Wildlife Management and Conservation program on Wednesday, May 4.
This day-long celebration will include demonstrations from Sea-Tac's wildlife biologists and several interactive features.
In 1976, Sea-Tac Airport was the first airport in the world to begin a wildlife management and conservation program.  The program is designed to manage and enhance wildlife populations while keep air travelers safe.  Sea-Tac has two full-time wildlife biologists who are committed to the Port of Seattle's goal of maximizing safety now while minimizing future risks.
In 2007, Sea-Tac Airport became the world's first airport to use avian radar to do real-time monitoring of hazardous bird activity on and near the airfield. This system is yet another way Sea-Tac is keeping passengers and nearby residents safe.
Wednesday's event is FREE and will include giveaways and prizes!
WHAT: Sea-Tac Airport's 40th Anniversary Celebration of Wildlife Management & Conservation

WHEN: Wednesday, May 4

WHERE: Sea-Tac Airport Central Auditorium (mezzanine level)
SEE AND LEARN ABOUT:
Woodland Park Zoo raptors – live birds!
Avian radar demonstration
Runway debris safety system
Coyote airboat
Migratory bird conservation
Airport honey bees
Raptor capture and relocation information
More information about Sea-Tac Airport's wildlife management program is available by clicking here.
By Jack Mayne
A citizen took the SeaTac City Council to task for personal and petty dramas, telling them to get to work figuring out the problems the city has collected for many years and which now include an insurance company's refusal to pay a recent $10.6 million judgment because the city may have based its case on "dishonest, fraudulent, or criminal actions."
Resident Joel Wachtel (pictured above) piled criticism on criticism onto the Council at the Tuesday (April 26) regular meeting.
The Council also gave a temporary raise to its acting city manager and heard that its Fire Station 45 may be getting so busy it could slow down response to emergency or fire responses.
EDITOR'S NOTE: Later the SeaTac Blog learned that SeaTac City Attorney Mary Mirante Bartolo said the city has not received the official judgment of the $9.6 million Kingen case that was decided in late January, adding the city will file a request to appeal the official judgment is received.
"As to the insurance case that was referenced earlier that lawsuit does not allege the city committed fraud," but one of the insurance carriers "is simply asserting various exclusions in the city's policy and there is a dispute as to whether any of these exclusions apply."
Council has chased its tail
"116 days in office and nothing has happened," Wachtel started his comments to the Council. "I am personally disappointed in the performance of the candidates I supported.
"Don't get me wrong; I like all of you as individuals. But, as a resident, taxpayer, property owner, I am not impressed with the way things have started.
"I have not seen things I can point to and say 'this new Council has made the city better in 116 days,'" Wachtel said.
"The City Council has spent more time chasing its tail than it has solving problems.
"What the heck has happened?"
He said the first thing "to fall on the Council was the $9.6 million Kingen jury verdict" and "the seeds of the debacle were planted years ago … which put the taxpayer at liability to pay."
"Other highlights of 116 days" were the hiring of an interim city manager, then "the mayor invited a questionable guest" to criticize a public grant, "the HR manager filed a complaint against the new interim manager and he resigned. The mayor resigns and a new mayor and deputy mayor are appointed."
Fragmented, polarized
"Clearly, the first 116 days have been underwhelming. The new members of the Council appear fragmented and polarized."
The previous four-member majority "no longer exists," Wachtel said, "and the former mayor (Rick Forschler) has become an outsider on his own Council."
All of this does "not bode well for the new Council," he said, adding he had expected "that something of substance" would have been accomplished by the new majority so citizens could say "we were right" in replacing the former Council majority.
Wachtel said the whole problem for the city had taken a bad turn.
"This week, it got even worse," he said.
He referred to an online article that says SeaTac's insurance carrier will not pay the $9.6 million developer Gerry Kingen was awarded in his recent Superior Court case against the city and was suing the city for potential improper actions.
The article is bylined Glen Morgan, who is the executive director and founder of "We the Governed," a self-styled state whistle-blowing group that says it protects the anonymity of its sources.
Until January 2015 Morgan was Grassroots Director and the Property Rights Director at the Freedom Foundation.
'Serious Staff Infection'
The online SeaTac article is headlined, "The City of SeaTac suffers from a serious staff infection," and carries a subhead that says, "There is an actual and justiciable controversy as to whether the city's liability is based on dishonest, fraudulent, or criminal acts…"
Later, Bartolo refuted that, adding the comments in the online story quoted above were wrong to say the city has been judged as committing fraud.
The article says: "SeaTac City Attorney Mary Mirante Bartolo has led the city through avoidable and costly legal misadventures. These have created a large reservoir of bad will among those who have come into contact with city staff. Mary Mirante Bartolo has been working for the City of SeaTac since shortly after the City was founded in 1990."
At the Council meeting Tuesday night (April 26), Wachtel said the article "happens to be an excellent article, it's well documented and well thought out and its questions regarding the Kingen case make a lot of sense."
But Wachtel said the article was "a manifestation of the malaise that affects the City of SeaTac."
He said he was concerned at the failure of the city to respond to the insurance company challenging the city.
"Most companies sued with allegation of fraud and criminal acts would immediately instigate an investigation into the facts of those allegations.
"But Council has been silent on this matter and the city's reputation is in danger of going down the tubes," Wachtel said.
He said an investigation into the matter would indicate that Bartolo probably gave counsel to the city Council and to the staff about the matters of the "taking of the Kingen property." The city attorney probably gave input to the insurance carrier's lawyers in the lawsuit, he said.
Outside attorney needed
Wachtel said he thinks there could be a conflict for that attorney to represent the city in further legal actions in the case but there is a question by continuing to use Bartolo in the defense of the city in the insurance case against the city.
Since there are allegations of the city's doing wrong in the insurance company suit over the matter he wondered why a thorough third-party "investigation into the truth of the matter" had not been started by the City Council.
Wachtel suggested it would be a wise action for the city to bring in a "new fresh attorney" to handle the defense of the insurance allegations.
He also said it should be determined if the city attorney's legal advice to the Council and code enforcement staff had been to not engage in the possible criminal behavior, but had been ignored by the city.
The city's $9.6 million judgment is almost a third of the entire city budget, Wachtel said,
"I am concerned that down the road, the city will be sticking its hand into my pocket for something that occurred before I had even purchased my house in SeaTac."
He said the prior Council's actions in the matter, and the lack of quick action by the current Council to show the taxpayers, he said.
"In closing, the City Council need to stop being a polarized group of ants, running around in seven different directions, they need to put aside their personal feelings about staff, pet projects and sleights of the past.
"The problems of the city are real and haven't been addressed in decades," he said. "You shouldn't have to have another meeting, just start straightening out things.
"That is what you were elected for," he said.
"Fix the damn city."
Fire Station 45 busier
Deputy Fire Chief Brian Wiwel (pictured above), of the Kent Regional Fire Department, which contracts SeaTac fire service, told the Council the majority of the calls are for emergency medical service, but the majority of time is spent on fire calls.
Fire station 45 in SeaTac is of the busiest in the Kent Department and received 1,020 calls in the first quarter of 2016.
"We saw a 15 percent increase over the same period in 2015. We saw about a 20 percent increase from '15 to '16," Wiwel said. "So the station is getting busier and busier and at some point that is going to start to affect our reliability. Reliability means that when somebody calls for emergency response and that unit is not available, we have to pull a unit from farther away and that takes more time."
No annual budget
The Council decided not to follow the desire of Councilmembers Kwon and Forschler to revert back to an annual budget process instead of the current biennial process.
Finance and Systems Director Aaron Antin said there is really no change in the control the Council has because it can make necessary changes at any time. He said the difference was at the staff level because time for complete new budgeting processes take more time, therefore costs more money.
In other actions, Executive Assistant Lesa Ellis asked the Council to approve spending $25,000 for upgrading the city's television and on-line video service of the council meetings. The money comes from a dedicated account that now has a balance of over $61,000 and can only be used for the video service. The Council in their regular session approved the money.
Then Acting Parks and Recreation Director Lawrence Ellis asked for approval of $332,000 in bloc grant funds for design of improvements at Riverton Heights Park. He said the sooner the project is designed, the sooner upgrades could be constructed. He said construction should begin at the end of the year or the first of 2017. Council at their regular meeting approved the expenditure.
Council also approved a 5 percent pay raise while Acting City Manager Joseph Scorcio is in that job, expected to be for the remainder of the year. He will be paid $13,769 per month as acting manager. His regular city job is director of Community and Economic Development.
Actions despicable, disgusting
Resident Vicky Lockwood chastised one councilmember for over spending by 10 percent the approved budget during a recent trip to the National League of Cities in Washington, D.C.
But she had more.
"And now the ugly," she said. "I believe one of you is undermining our effectiveness and our staff's abilities to do our business. Your actions are despicable and disgusting. Councilmembers, your role is equivalent to that of a board of directors in the private sector. None of you should be involved in the day-to-day activities and the details of the staff's duties. You should communicate clear pictures of your desired results but your role is not to determine the route."
In the future, Lockwood said members of the Council should "create clear and consistent goals for our city and give staff an opportunity to achieve your desired results. Take the time while Mr. Scorcio is acting as our city manager to develop a detailed list of the qualifications and the skills needed for a new city manager to be a successful part of your team. When you know what you are looking for, you will have a better chance of finding it. Let's move forward toward our common goals while remaining functional as the city."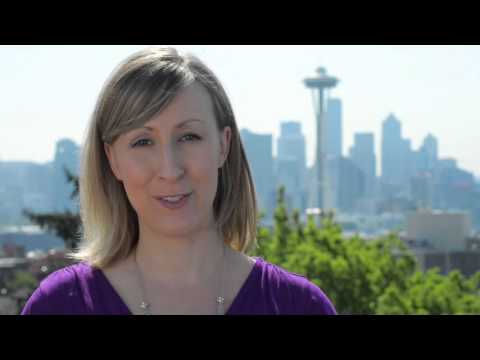 Drivers and transit users, pay heed: there are just a few days to get ready for a closure of the State Route 99 Alaskan Way Viaduct through downtown Seattle, as it is set to close this Friday, April 29.
Starting Friday, the Washington State Department of Transportation will close the viaduct between South Spokane Street and the south end of the Battery Street Tunnel.
This closure is expected to start prior to the morning commute and last approximately two weeks as the SR 99 tunneling machine Bertha digs underneath the roadway near Yesler Way.
Roughly 90,000 vehicles use the viaduct each day. Because the structure is one of three major north/south highways in the greater Seattle area, WSDOT expects this closure to have a significant effect on the region's commute.
"When we closed the viaduct for nine days in 2011, we saw significant congestion on Seattle city streets and nearby highways," said David Sowers, deputy administrator of the Alaskan Way Viaduct Replacement Program. "We'll do everything we can to ease congestion, but unfortunately there's no way to close a major highway without disrupting traffic."
WSDOT, the Seattle Department of Transportation, King County, the Port of Seattle and other agencies around Puget Sound have joined forces to help drivers and commuters plan for the closure and change their normal routines. A website dedicated to the closure – 99closure.org – lists resources and ideas on ways to adjust commutes and work schedules.
"We understand this closure will be a major inconvenience for many drivers, but we need their help to keep traffic moving," said Sowers. "We will all get through this together if everyone starts the planning process now and adjusts their commutes."
WSDOT is working with partner agencies to provide standby buses, more real-time traffic monitoring, police officers at key intersections to keep traffic moving, additional water taxi capacity, additional response vehicles to clear accidents quickly and more.
Some options for commuters to consider 
New ways to commute: The recently opened Sound Transit University Link Extension can take commuters from the University District to downtown in eight minutes. In addition, Seattle's new First Hill Streetcar can carry more commuters to downtown.
Alternatives to driving: Take the bus with King County Metro. Share a ride in a carpool, vanpool or van share. Explore other transit options using the Puget Sound Trip Planner. Remember that while taking transit is a great alternative to driving, buses are expected to be crowded during the closure.
Take the water taxi: King County Water Taxi is adding extra trips to and from Vashon Island to Colman Dock. There will be additional parking in West Seattle for the water taxi's new, larger-capacity boat.
Work from home: Many employers offer options to work from home. Even teleworking one day a week will help ease congestion.
Adjust the work schedule: If possible, adjusting a work schedule can help avoid the longer commutes. Rush hours will start earlier and end later than normal. Use WSDOT's travel tools or SDOT's traveler information page to plan your trips.
Consider biking or walking for the last part of a trip into downtown to avoid the heaviest congestion.
Closing the viaduct during tunneling will enable better monitoring of the structure and allow for quick repairs if any ground movement from tunneling should occur.
In addition to strengthening measures taken by WSDOT over the years, the SR 99 Tunnel contract also directed Seattle Tunnel Partners to protect the viaduct during tunneling. This video shows how the viaduct has been strengthened and protected.
Crews plan to place the final layer of asphalt on S. 200th Street (between 26th Ave S. & International Blvd.) and 28th Ave S. (from north of S. 204th Street to 26th Ave S.) beginning as early as Wednesday, April 27.
Crews will maintain at least one lane of traffic in each direction along S. 200th Street during this work.
This work is expected to take approximately two days to complete and is weather dependent.
Future activities in this area include painting permanent stripes on the roadway and installing new street lights, landscaping, and traffic signals.
Please see Sound Transit's Construction Alert for more detailed information.
The Seattle Southside Regional Tourism Authority (RTA) and the Southwest King County Chamber of Commerce announced a partnership on Tuesday (April 26) with the intent "to better promote the regional destination, bolster tourism and drive economic vitality" of the region.
What was known as the Southwest King County Chamber of Commerce will become the Seattle Southside Chamber of Commerce.
The partnership is made effective through a memorandum of understanding, in which both organizations will leverage the Seattle Southside name.
"There is an increasing understanding of the value of a singular place brand," said Katherine Kertzman, president and CEO of the Seattle Southside RTA. "The more we can all rally around the Seattle Southside region, the more we will all benefit."
Both organizations will remain independent of the other, while realizing the benefits of co-branding the Seattle Southside area. This will create a uniform voice in the destination brand of Seattle Southside, while also increasing efficiencies through joint marketing efforts and maximizing available funds, including shared collateral materials.
"There is strength in numbers and we're all working toward the same goals," said Dena Guttridge, CEO of the Chamber. "Increasing our collaboration is a big win for the entire community. Our Chamber mission remains the same but this allows us to reduce costs for our members while greatly increasing our exposure with amplified marketing efforts."
About Seattle Southside Regional Tourism Authority
Seattle Southside Regional Tourism Authority (RTA) is the official destination marketing organization for South Seattle. The organization is responsible for competitively marketing the area as an ideal travel destination for leisure and business travelers who wish to explore Western Washington and an idyllic place for meeting and event planners to hold their events. The Seattle Southside RTA is funded by a self-assessed hotel fund and supported by a lodging tax from the cities of SeaTac, Tukwila and Des Moines. For more information, please visit www.seattlesouthside.com or call 877-885-9452.
About the Seattle Southside Chamber of Commerce
We are committed to growing and supporting the business community. Through educational programs, networking opportunities, business resources and strategic partnerships, we empower businesses to succeed. For more information, call 206-575-1633.
Sound Transit announced that it will host a series of safety drills with South King County emergency responders on Tuesday, April 26 for the S. 200th Link Extension.
The drills will take place at the future light rail station and along the elevated guideway.
These safety drills are part of the commissioning process for the future South 200th Link Extension light rail line that is scheduled to open in fall 2016. The drills will offer local fire crews a chance to familiarize themselves with the station, guideway, and emergency protocols.
Neighbors and motorists should expect fire vehicles in the vicinity of the elevated guideway along 28th Ave S. and at the station on S. 200th Street.
For further information please see Sound Transit's Construction Alert.
The City of SeaTac announced Friday (April 22) that it is updating several sections of environmentally sensitive areas regulations for compliance with minimum state standards.
The proposed amendments update sections of regulations governing development around wetlands and wetland buffers, to include a new section on wetland identification and rating, and updating the section on wetland mitigation. The proposed amendments also update regulations protecting aquifers used for potable water, including wellhead protection areas. There are also some updates to definitions, and proposed definitions for terms not currently defined. The section specifying the required contents of a Sensitive Area Special Study is amended to include the use of Best Available Science (BAS), and the term "Environmentally Sensitive Area" or "Sensitive Area" is amended throughout to "Critical Area" for consistency with state and local usage.
The draft amendments have been under review by the SeaTac Planning Commission since January of this year and a presentation was made to the City Council at their April 12th meeting.
A Public Hearing where interested parties may provide comments to the city about this set of proposed code amendments is scheduled for Tuesday, May 3 at 5:30 P.M. in the SeaTac City Hall Council Chambers.
You may view the proposed code amendments, posted on the city website here. For questions or more information contact Mike Scarey, Senior Planner, at [email protected] or (206) 973-4841.
Here's episode #48 of our SoKing News Podcast Weekly Recap, which is sponsored by a generous grant from J-Lab's Encore Media Entrepreneurs program, supported with funding from the Ethics and Excellence in Journalism Foundation, and the Nicholas B. Ottaway Foundation:
Weekly Recap for April 22-24, 2016: Burien PD busts bad guy on bike with stolen, loaded gun; gang shooting near Des Moines Marina injures woman; jewelry deal goes bad in Burien; motorcycle vs car accident; ex-Mayor re-joins Normandy Park Council; Jack Mayne Commentary on water purity, 'The Final Take' (or 'Toke'?) on local pot store density & more…
To share this Podcast, press the Menu button above and elect 'Share'; you can also subscribe, hear previous episodes and rate us on iTunes here!